Taking the subway
Hey there lovely boys and girls ! We are back again and we wanted to let you know that we have a lot of other hot babe willing to move around naked! This time we caught this sexy brunette babe on her way to work! Was it a challenge or it was only an idea of hers, we don't know! Cause this cutie decided to leave the house and head to work wearing nothing even if there were a lot of people around! Let's have a look at what happened to this cutie!
A few days ago we were on our way to the studio when we noticed all these people looking at this gorgeous brunette! This sexy chick thought she might head to work naked, and in this way she exposed all her goodies to everyone! It was right the moment when she was going downstairs to take the subway and we couldn't have noticed those round and firm tits and that hairy pussy of hers! Do you wanna see other hot chicks walking around naked in the city? Have a seat and have a look around and you will have the chance to see them all! Looking for similar galleries? It's simple, check out the www.upskirttimes.org blog! See you soon!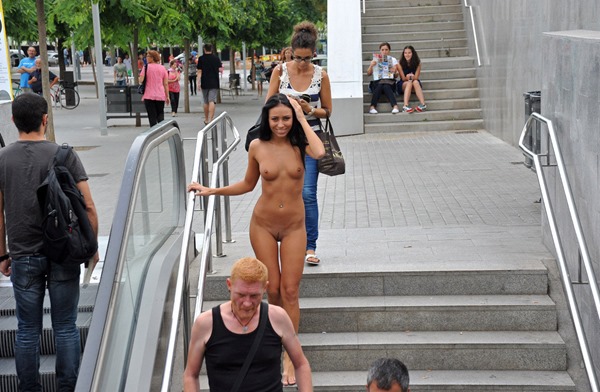 Check out this naughty babe walking in town nude!